Equipe: Biologie et ingénierie du cartilage
Contact: jerome.lafont@ibcp.fr
Date: année universitaire 2019-2020
Articular cartilage is an avascular tissue with limited regenerative capacity. During osteoarthritis (OA), a multifactorial degenerative joint disease, the articular surface becomes eroded, due to the progressive loss of the extracellular matrix. Preventing this degradation or restoring the cartilage matrix is challenging because the molecular mechanisms regulating the matrix gene expression are unclear. Increasing evidence indicates that the gene expression is controlled by epigenetic mechanisms that may be involved during OA. In the chondrocytes, recent studies have identified several histone modifiers acting as transcriptional co-regulator of key regulators of cartilage formation and chondrocyte differentiation.
In the lab, we work on the Lysine-specific histone demethylase 1 (LSD1), an histone demethylase up-regulated in OA and involved in mediating the inflammatory effects of Il-1β. Our results show that LSD1 could be an important regulator of cartilage biology since it affects one cartilage-specific collagen the COL9A1 in vitro. We also observed that LSD1 is in complex with SOX9, a crucial transcription factor involved in the regulation of several matrix genes of the cartilage (submitted article). We think it may be a new co-regulator of SOX9 with potential important consequences for pathologies of cartilage such as OA. We thus intend to investigate the role of LSD1 in vivo through KO mice.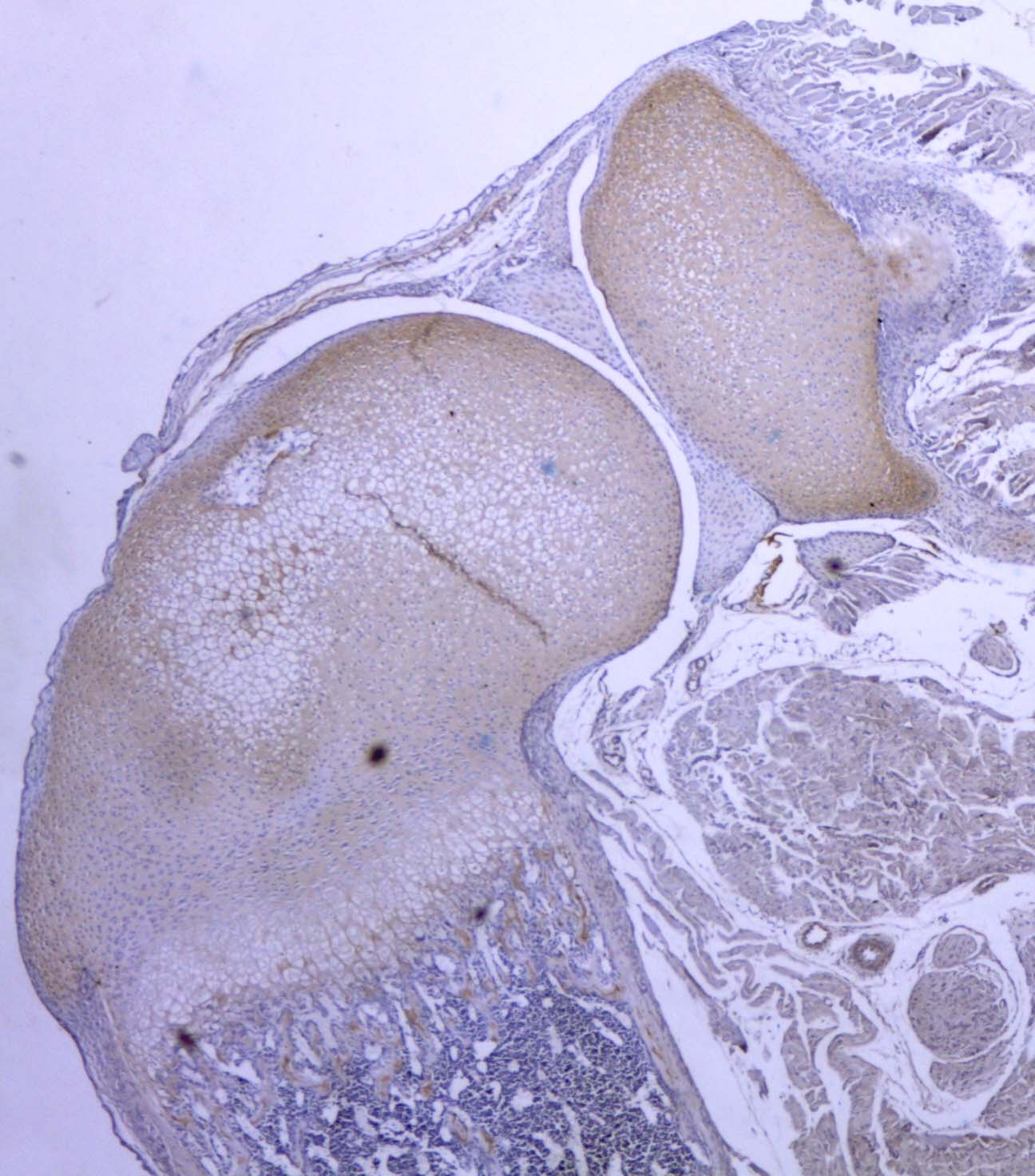 In the project, new target genes of LSD1 (identified following RNA-Seq) will be confirmed using various technics of cell culture, biochemical and molecular biology. We intend to describe how LSD1 affects the SOX9-regulated genes. The work will be first based on human primary chondrocytes cultured in their specific environment (hypoxia etc…), in which the LSD1 gene will be depleted or overexpressed, then the in vivo role of LSD1 during OA will be studied using a mouse model of OA. Our lab has the expertise in all aspects of cartilage biology and developed appropriate collaborations. We look for a highly motivated student interested in cell and molecular biology and aiming at applying for a PhD.
Contact: jerome.lafont@ibcp.fr