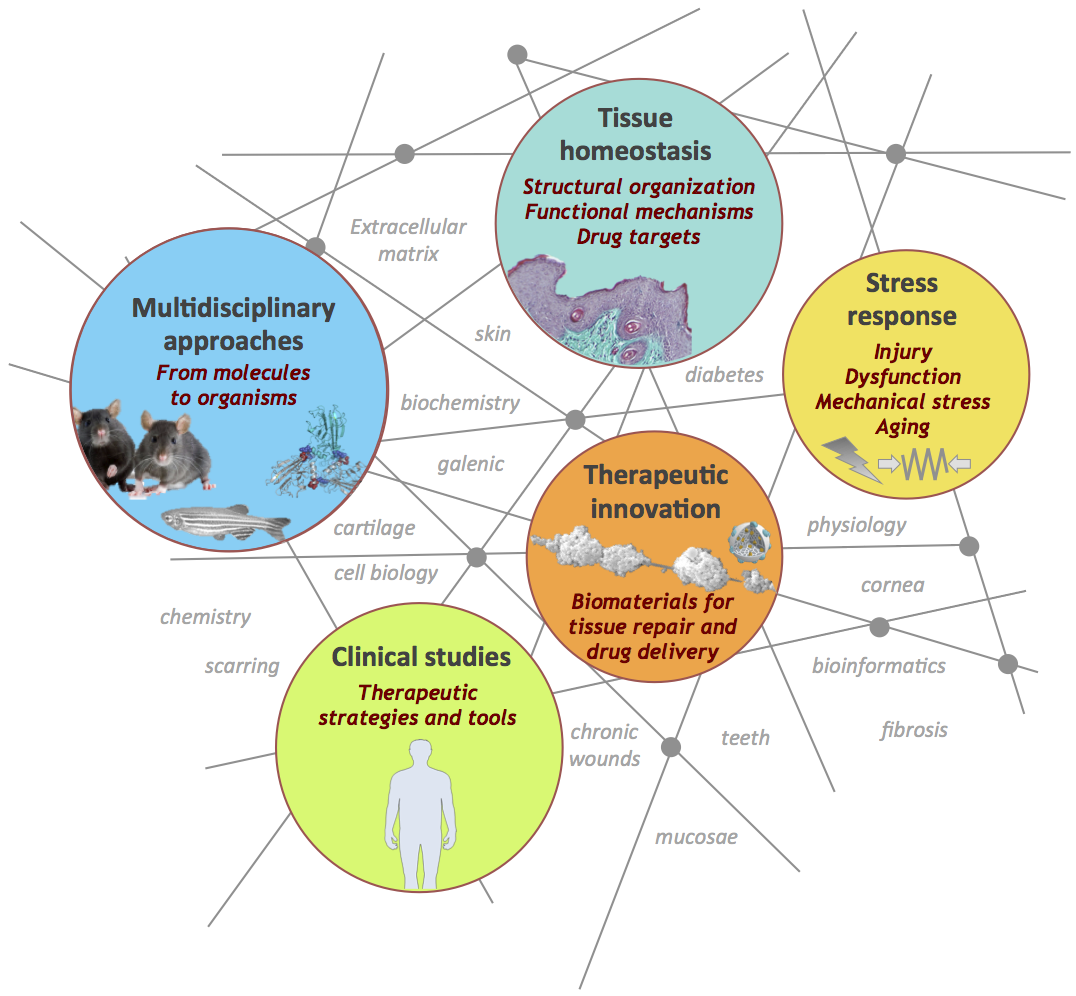 We are looking for junior or senior researchers with international experience to develop and extend LBTI main research topics. Some examples of topics which are of high interest for us are the following :
– tissue response to injury / repair / inflammation / neoplasia
– aging
– extracellular matrix organization / remodeling / signaling /epigenetics
– tissue engineering / biomaterials
– nanovectors / drug delivery / molecular targets / drug and protein design
– stem cells / cell therapy
– biomechanics / mechanotransduction
Depending on their level of experience, applicants can be integrated in one of the LBTI groups or apply for funding to work as independant researchers (ATIPE Avenir, ANR, ERC etc).
Successful candidates will also have the support of the LBTI members to prepare their applications to research organisms (CNRS, University).
Candidates can send their application file (CV, list of publications, cover letter and references) to Bernard Verrier (bernard.verrier@ibcp.fr) or to one of the LBTI group leaders.