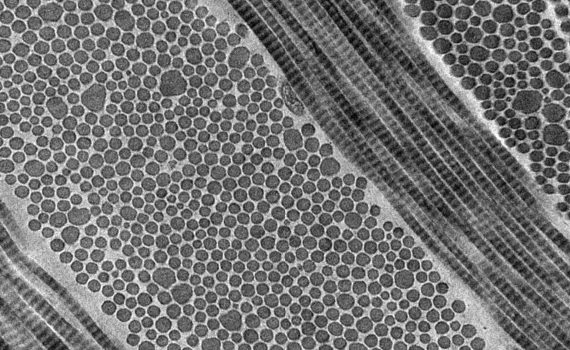 Dystrophic epidermolysis bullosa (DEB) is a rare skin blistering disorder caused by mutations in COL7A1 encoding the anchoring fibril protein collagen VII. The most severe forms are characterized by soft tissue fibrosis, which significantly contributes to disease morbidity and drives the major cause of death in severe DEB, that is cutaneous squamous cell carcinoma (cSCC). Some efforts to develop causal therapies have been successful but larger implementation is hampered by concerns surrounding efficacy, delivery, safety and costs. An alternative, which has shown preclinical success is to target changes occurring subsequent to skin fragility. The innovative nature of this proposal is to comprehensively analyze the main breeding ground of disease complications linked to fibrotic dermal ECM, to better understand how it is established and to derive much-needed biomarkers of disease progression. These studies will also pave the way towards the identification of novel relevant therapeutic targets, which could help to control aberrant skin remodeling and turn a severe disease into a milder disease.
The PhD student will be in charge of the analyses of DEB skin cultures and biopsies using electron microscopy, immuno-detection and proteomics. Both shotgun and targeted (MRM) proteomic approaches will be used and one major objective will be to adapt specific protocols allowing the enrichment of extracellular matrix proteins in tissue samples. He/she will be co-supervised by C. Moali and P. Rousselle (Group leaders, LBTI).
The PhD position is funded by ANR and the work will be performed in collaboration with the Department of Dermatology, Medical Center – University of Freiburg, Germany (A. Nyström and D. Kiritsi). Exchange programs between the two labs will be established.
Applicants should submit their complete application file (CV; cover letter; one-page summary of the Master dissertation; grades for the Master or the engineering degree; at least two references) before January 8, 2019 via the cnrs job portal : https://emploi.cnrs.fr (offer reference : "PhD student (M/F) in extracellular matrix biology and skin physiology" UMR5305-CATMOA-002)